Our youth-restoring super serum was good before, but it's never looked quite as active-packed and gorgeous as this. We've reformulated our Nutrient Plus Firming Serum for even better, faster results to target all skin types wanting to tackle ageing concerns, featuring your new favourite advanced natural active  - IBR-Snowflake®
How does it work?
Think of our new formula as a gentle, natural alternative to Botox that firms and freezes the skin in a similar way.

Nutrient Plus Firming Serum
fights all seven signs of ageing, visibly improving the appearance of fine lines and wrinkles, maintaining firmness, correcting texture, reducing dryness, as well as smoothing uneven tone, dullness, and pigmentation.
Its unique blend of proven actives means noticeably younger looking skin is officially on the cards and here to stay.
1. Firm & freeze with IBR-Snowflake®
New kid on the block and all-round skin-smoothing superstar IBR-Snowflake® is an advanced natural active derived from the bulbs of the summer snowflake plant. 
This hardy but beautiful bloom has a natural defence mechanism that works similarly to Botox, producing relaxant metabolites that work to freeze and block muscle contractions. IBR-Snowflake® mimic's this instant freeze effect, softening and reducing the appearance of wrinkles by 40% in just seven days*.


Better still, IBR-Snowflake® is also entirely sustainably sourced from a commercially cultivated plant in Israel. They don't use any chemical solvents to extract it, and we don't generate any chemical waste producing it (exactly the way things should be).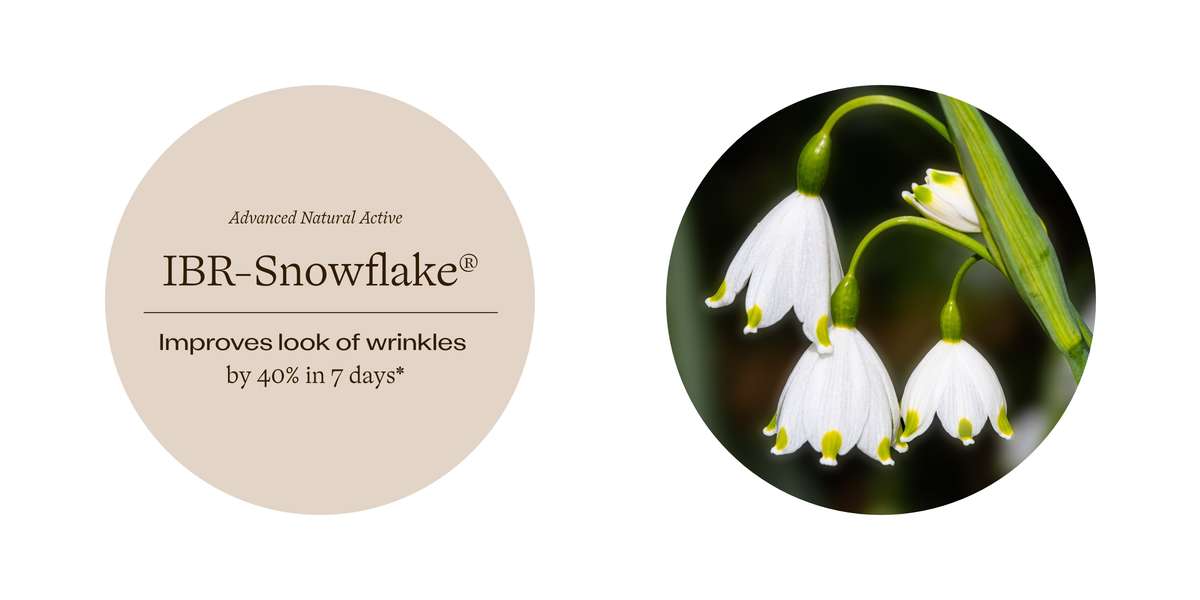 2. Boost with collagen-enhancing GlycablendTM
Glycablend™ is our signature potent seed complex made of nourishing chia, blueberry, strawberry and pomegranate oils, working to reduce collagen breakdown and improve overall texture for visibly younger-looking skin.
Replenishing our natural collagen stores becomes particularly important as we age, with the skin producing 1% less collagen every year. Without incorporating preventative ingredients into your skincare routine, eventually this can lead to thin, fragile skin prone to flaking and dryness.


In tandem with IBR-Snowflake®, Glycablend™ helps subdue this natural decline and restore radiance, minimising fine lines and improving texture along the way.

3. Add a healthy dose of Hyaluronic Acid
Known as 'nature's moisture magnet', hyaluronic acid works by binding water to skin cells and creating a bouncy, youthful plumping effect. All that plumping and hydration helps to reduce the look of wrinkles, enhance the skin barrier, and smooth out the skin's overall texture.


It's a natural lubricant and cushion found in the human body, but we make less and less of it as we age, meaning our Nutrient Plus Firming Serum might just be the quick top up you've been looking for.
Where it sits in your routine
Like all high-potency serums, Nutrient Plus Firming Serum works best on clean, well-prepped skin. Simply cleanse, tone, then massage 1-2 pumps into the skin and let the actives sink in before following up with your regular oil, eye cream, moisturiser then SPF.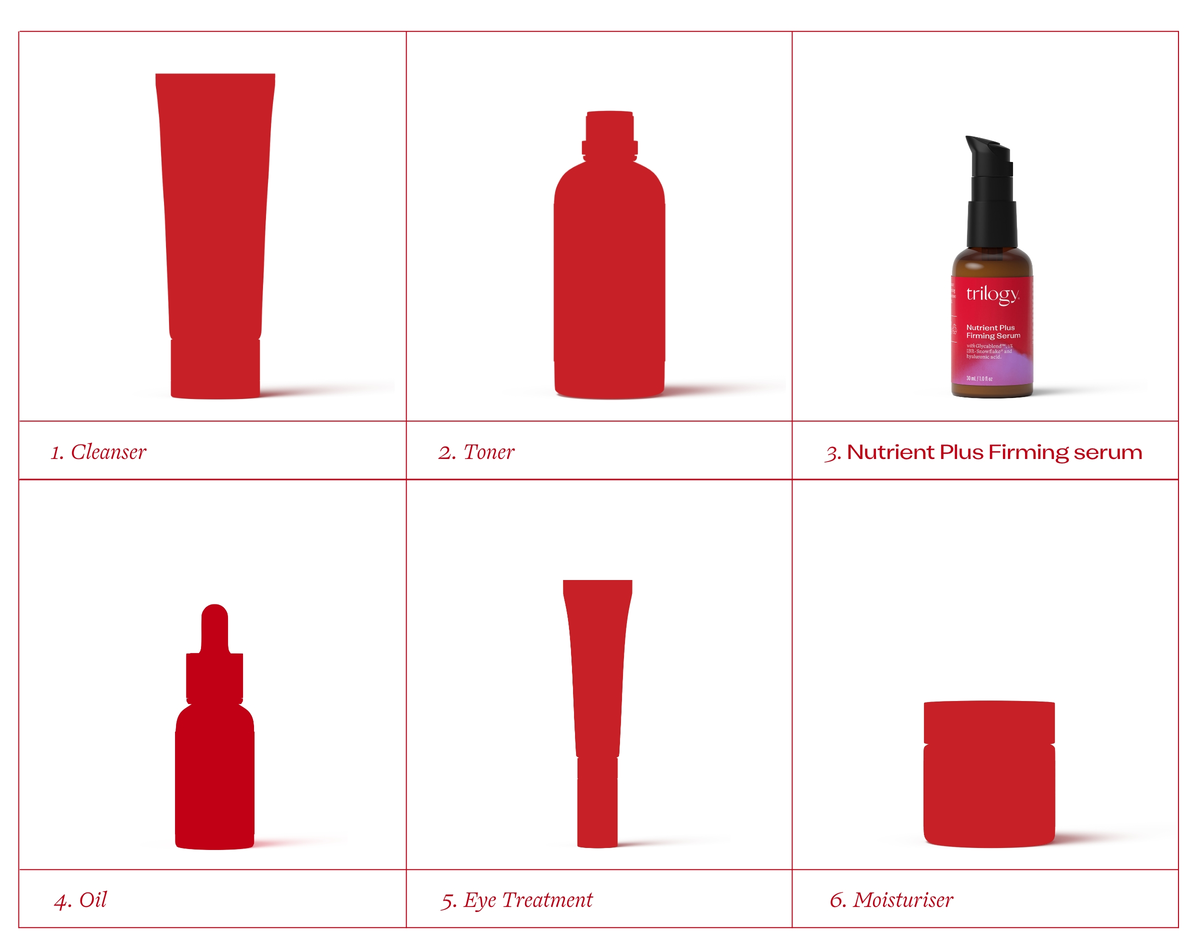 With an age-defying natural formula, effective freezing and firming action, and a whole lot of hydrating goodness, our Nutrient Plus Firming Serum is an absolute must-have for visibly younger skin. Step up to the new, improved formula and see the results for yourself.
SHOP NOW
*Ingredient manufacturer's placebo controlled in-vivo study on 27 women, twice daily use.