We know you've heard of rosehip oil, after all it's been a Trilogy best-seller for more than 15 years. Loved by supermodels,
royalty,
and celebrities alike, it's a real credit of glowing skin. But what exactly is rosehip oil and what makes it such a beauty staple? Read on for ultimate low-down on this skincare saviour.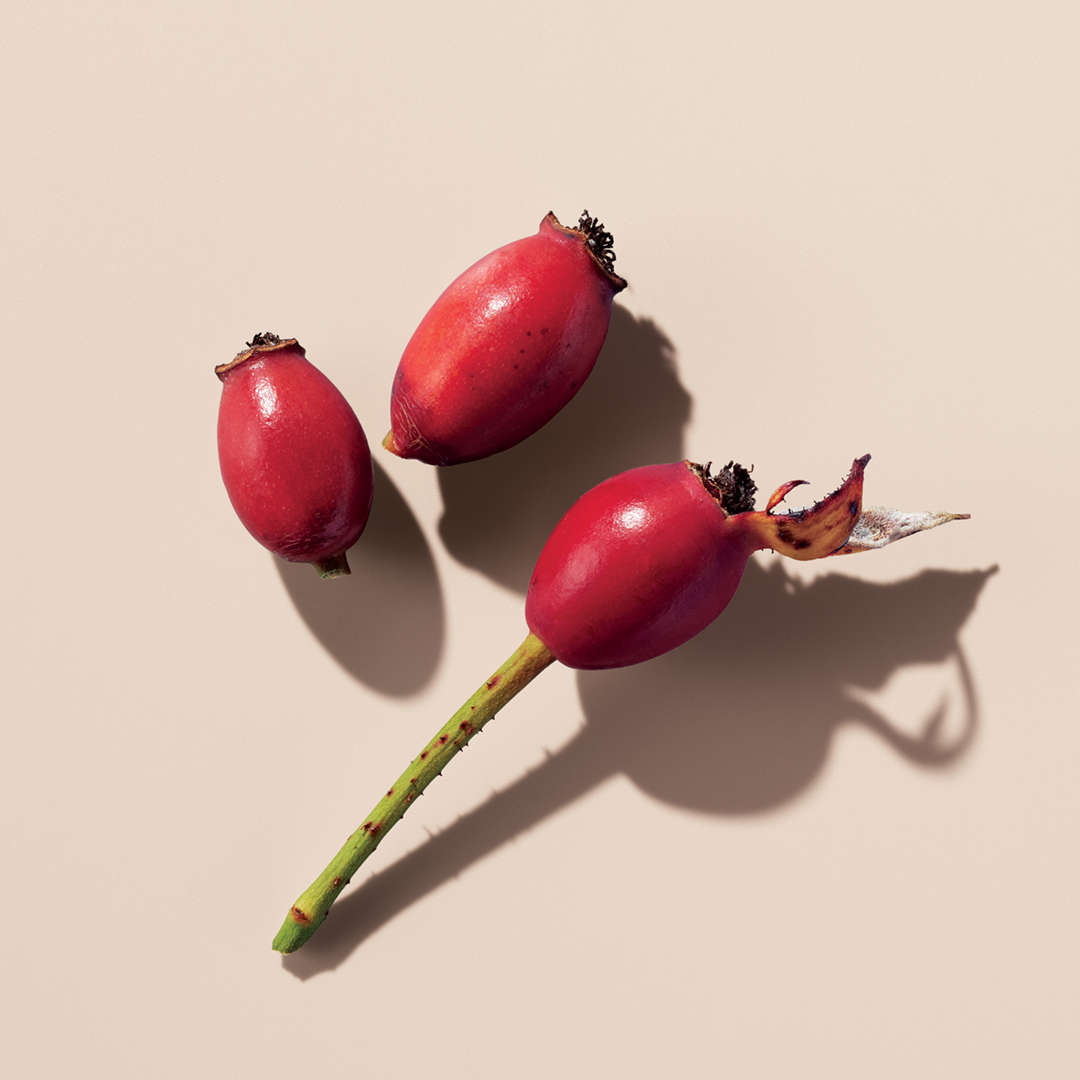 What is Rosehip Oil?
Let's start at the beginning. Rosehip oil – otherwise known as rosehip seed oil – is a pure plant oil that is rich in essential fatty acids and antioxidants. Contrary to popular belief, rosehip oil isn't derived from roses but rather from the rosehips of wild rosehip bushes which are usually found in the Andes, Africa, and Europe. These are pressed to extract the oil – in Trilogy's case, they are cold-pressed – and then bottled possibly with some added extras. Our
Aromatic Certified Organic Rosehip Oil,
for example, is blended with our signature natural fragrance of lavender, geranium, and frankincense; all the benefits of our rosehip oil but with a fresh, new smell that evokes a luxurious spa experience.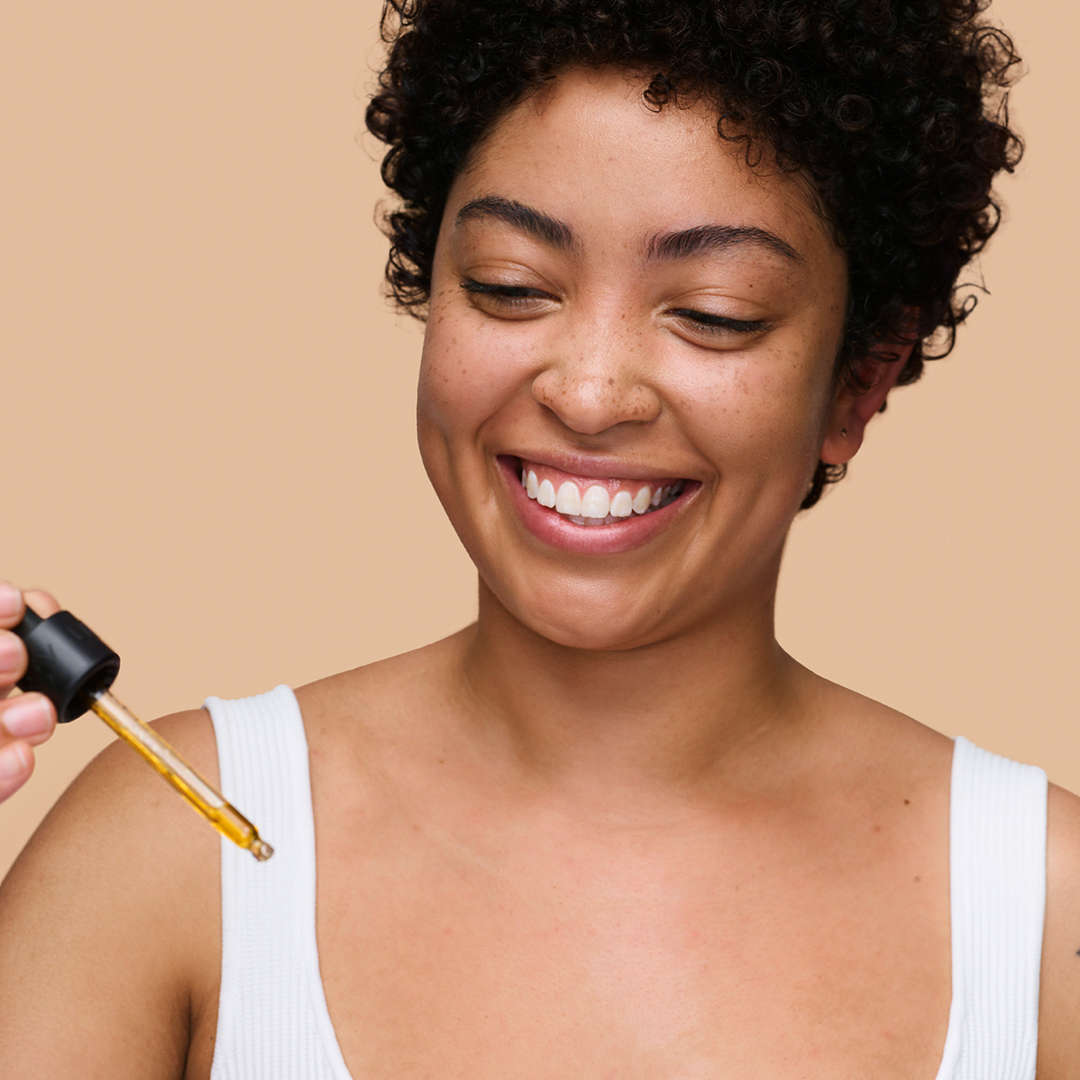 Why is Rosehip Oil good for skin?
The benefits of rosehip oil for the skin are many; it's a true multi-tasking beauty essential, rich in skin-loving nutrients. For example, the essential fatty acids we mentioned earlier. The 'essential' part means that we can't produce those in the body, and therefore they need to be added from outside sources. Pure, certified organic, cold-pressed rosehip oil – like our
Certified Organic Rosehip Oil
- is chock-full of antioxidants, essential fatty acids (omegas 3 & 6), fatty acids (omega 9) and beta-carotene, making it not only intensely nourishing but one of the best pure plant oils for helping repair and rejuvenate skin.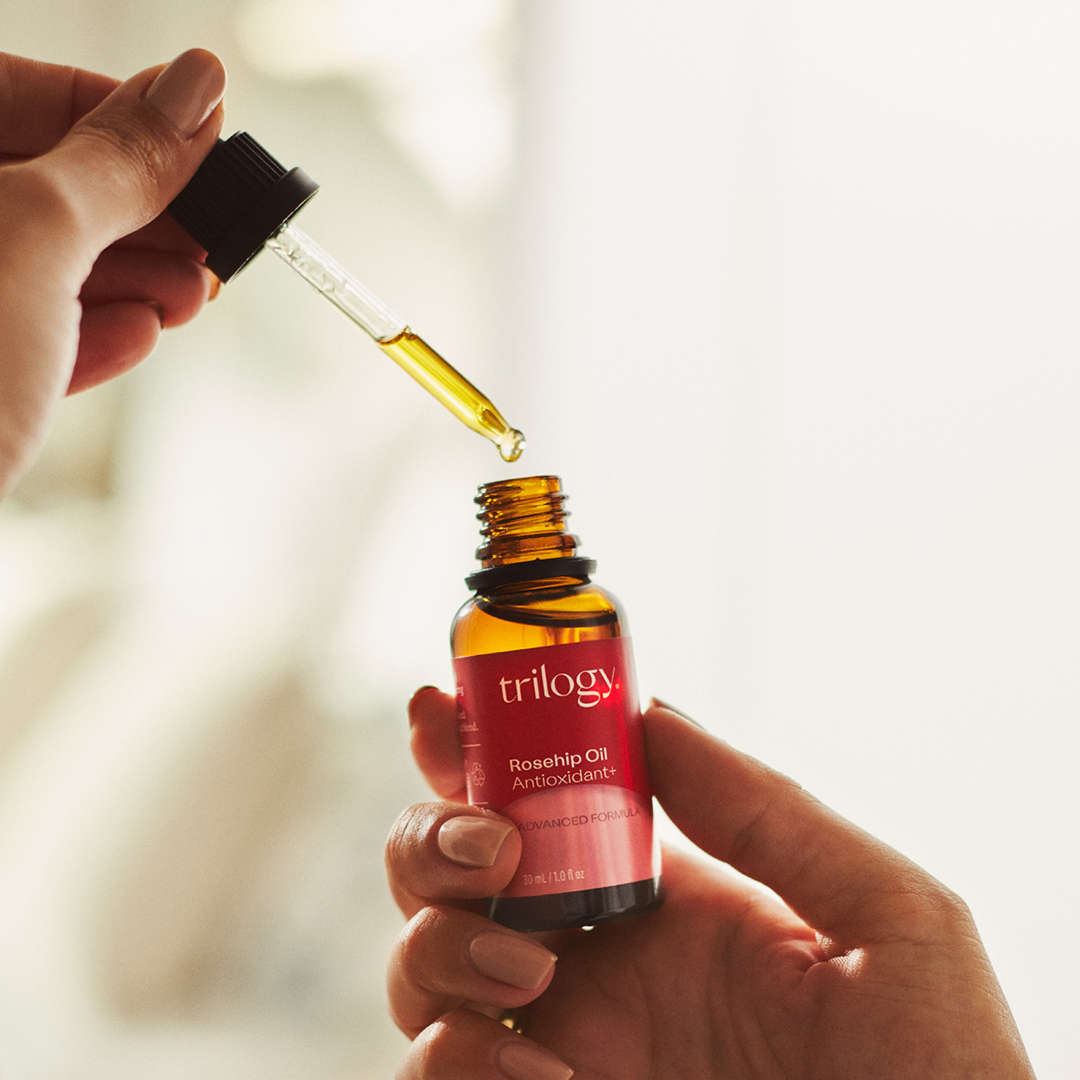 Does Rosehip Oil boost skin radiance?
Rosehip oil has nourishing properties which help to brighten skin naturally. While rosehip oil can be
used all-over
(it's great for treating hyperpigmentation from scars) it can also be specifically formulated as a rosehip oil for the face. Trilogy
Rosehip Oil Antioxidant+
contains unique antioxidant complex Rosapene™, which helps to boost skin condition and achieve greater radiance. Don't just take our word for it - independent studies show Rosehip Oil Antioxidant+ improves skin brightening by up to 75%*!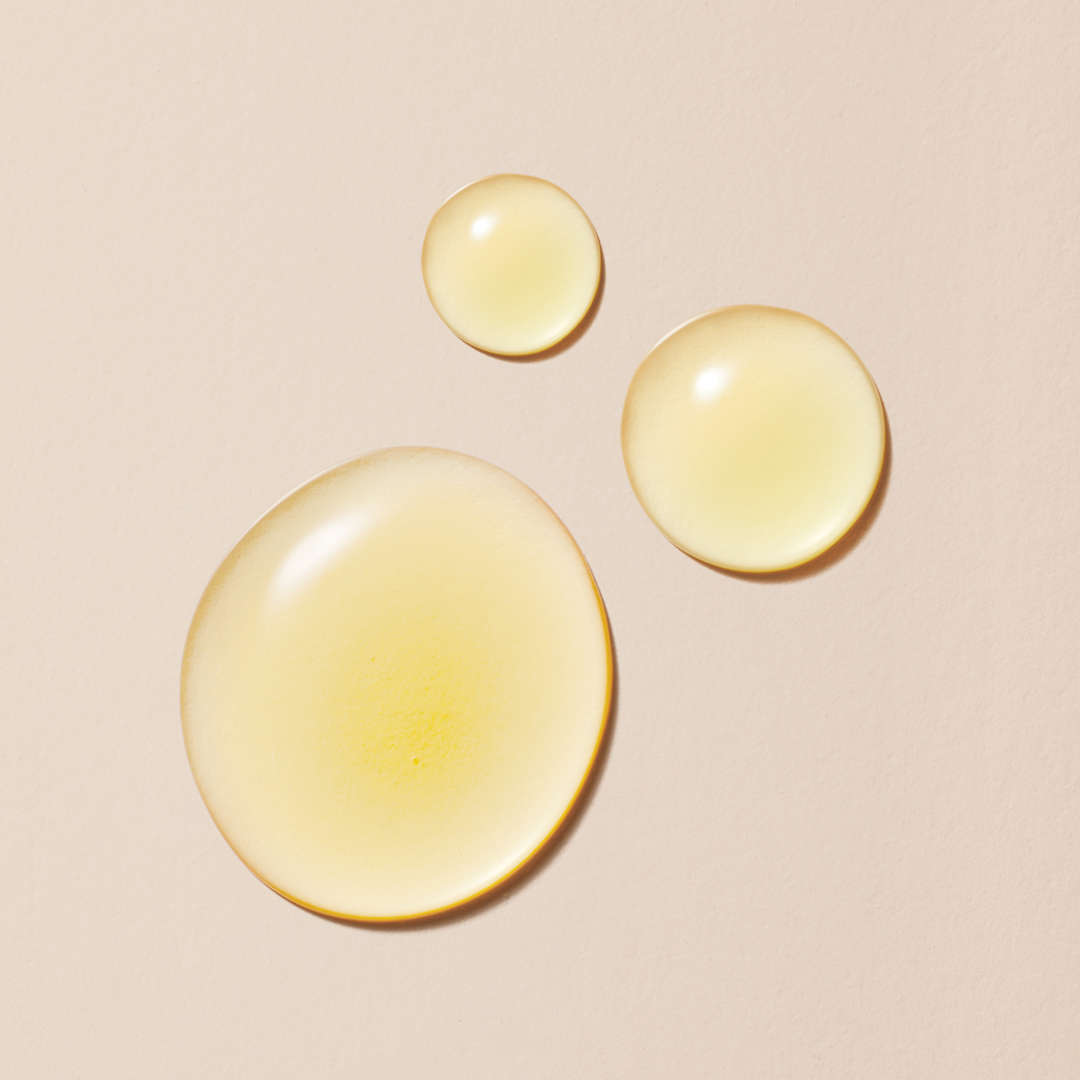 Will Rosehip Oil cause acne?
Acne is caused by the pores of our skin becoming blocked with oil and skin cells. Therefore, it might seem counterproductive to add an oil to our skincare routine, but rosehip oil is a pure plant oil, which – unlike mineral or petroleum oils - has a fine molecular structure and is similar in design to our own natural skin oil (a.k.a. sebum). This means it is quite a light, dry oil that is readily absorbed by the skin while helping to promote a normal, healthy cell function to re-balance oily skin.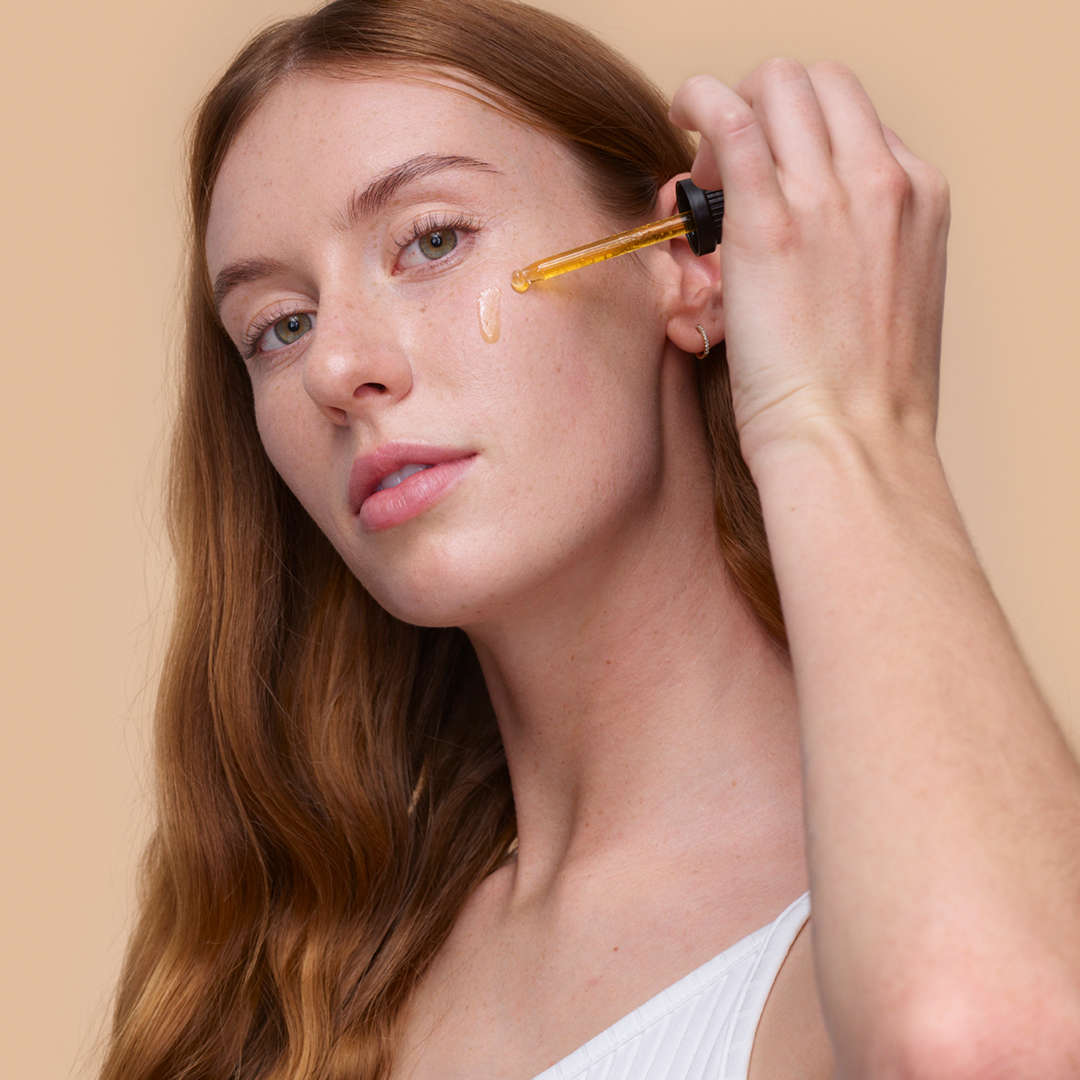 Does Rosehip Oil treat dry skin?
The great thing about rosehip oil is that it's suitable for all skin types! It's deeply nourishing and moisturising (hello, dry skin), but also known for its balancing properties, making it ideal for those with normal or oily skin. And because pure, cold-pressed and organic rosehip seed oil has no added preservatives, chemicals or fragrances, it's also ideal for those sensitive skin types.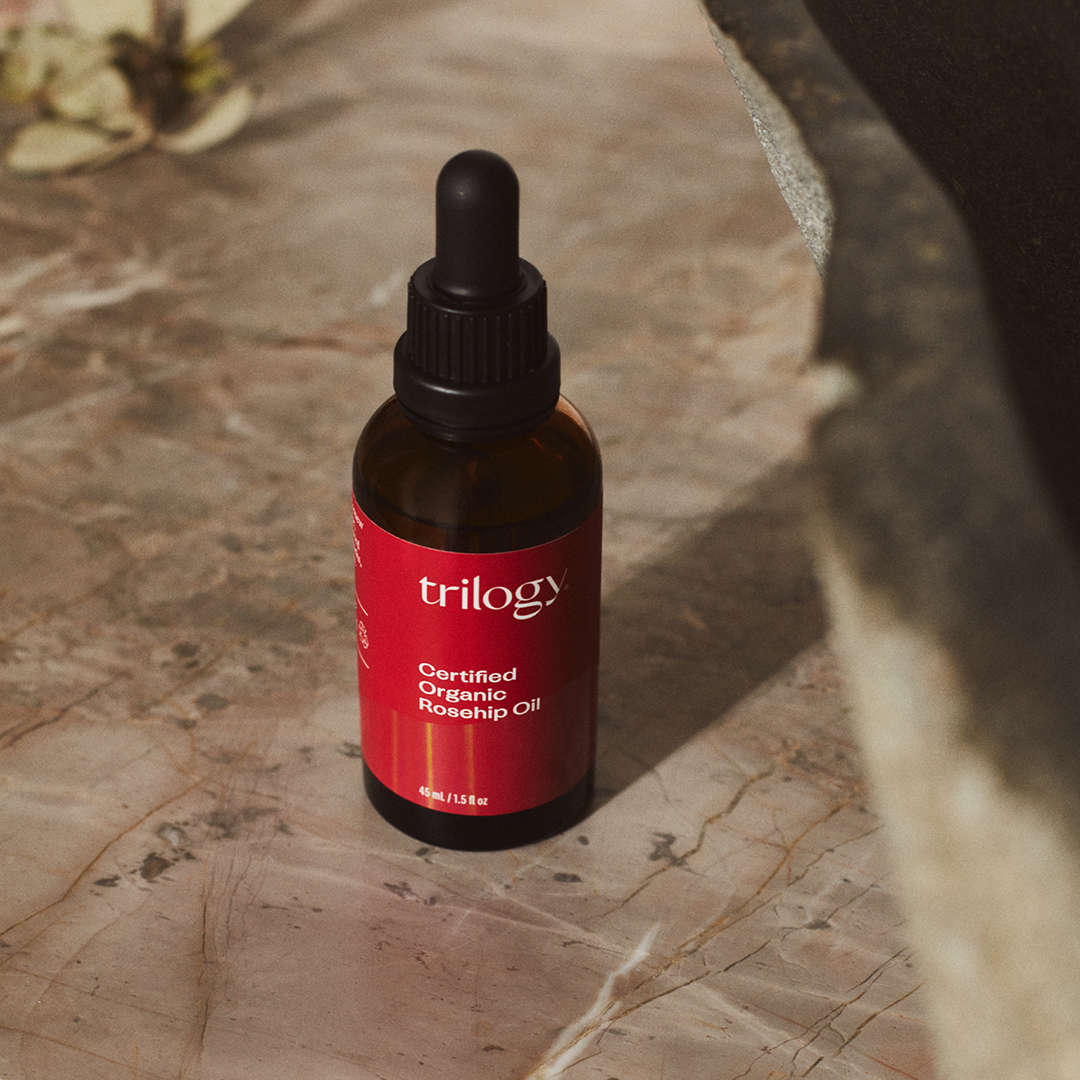 Can Rosehip Oil improve the appearance of fine lines and wrinkles?
The high essential fatty acid content in our range of
certified organic rosehip oils
make these beauty oils highly effective at improving the appearance of fine lines and wrinkles, while also offering the added benefits of treating dry, dehydrated skin and uneven skin tone.
What oils are included in the Trilogy Rosehip Oil lineup?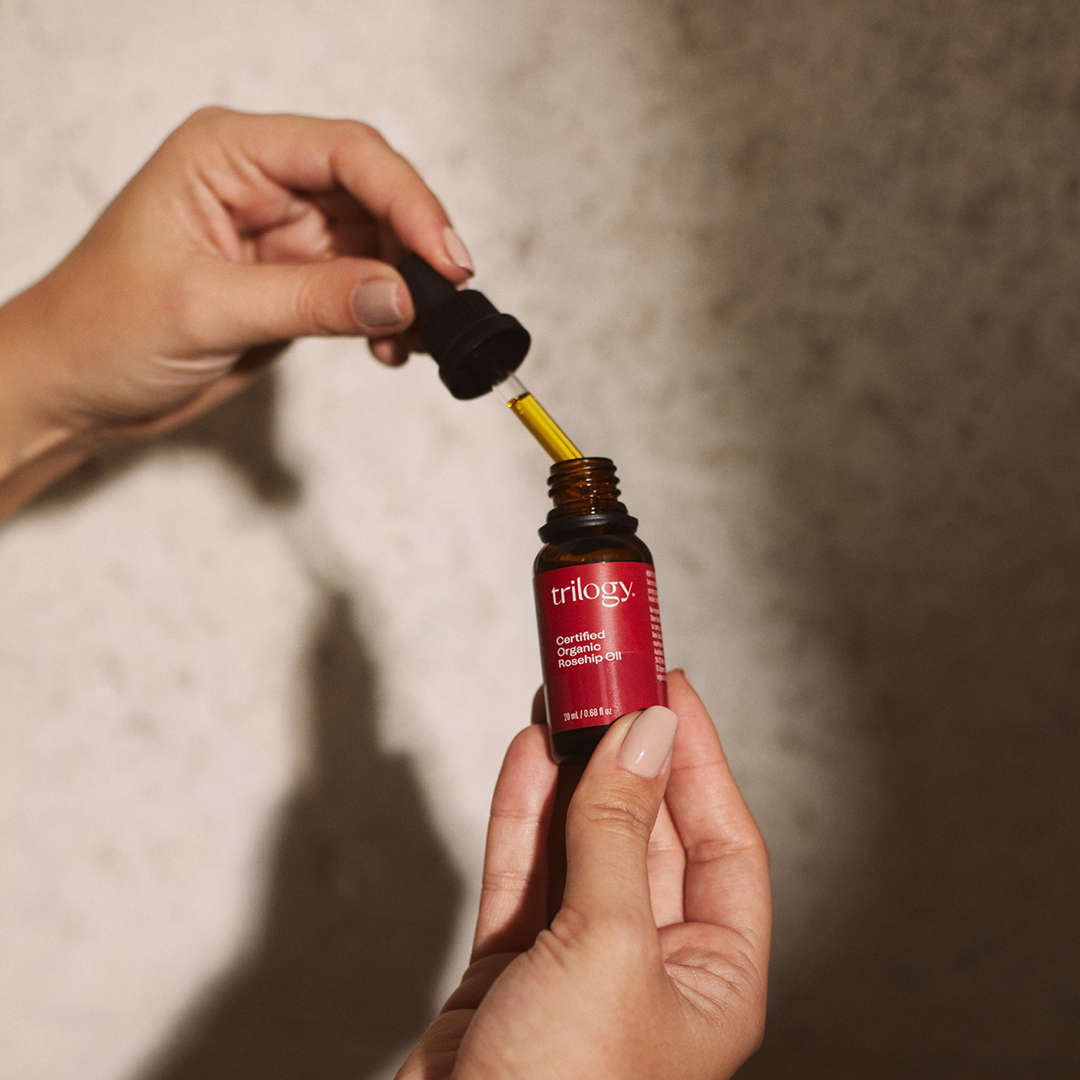 Certified Organic Rosehip Oil
Certified Organic Rosehip Oil is our original classic rosehip oil. It's formulated with nothing but pure, cold-pressed, wild-harvested rosehip seed oil and packed with essential fatty acid goodness. To make sure we bottle nothing but the best, we batch-test every barrel of rosehip seed oil to ensure it contains a minimum of 80% essential fatty acid content! Its nourishing properties make it ideal for all-over nourishment and skin health.
SHOP NOW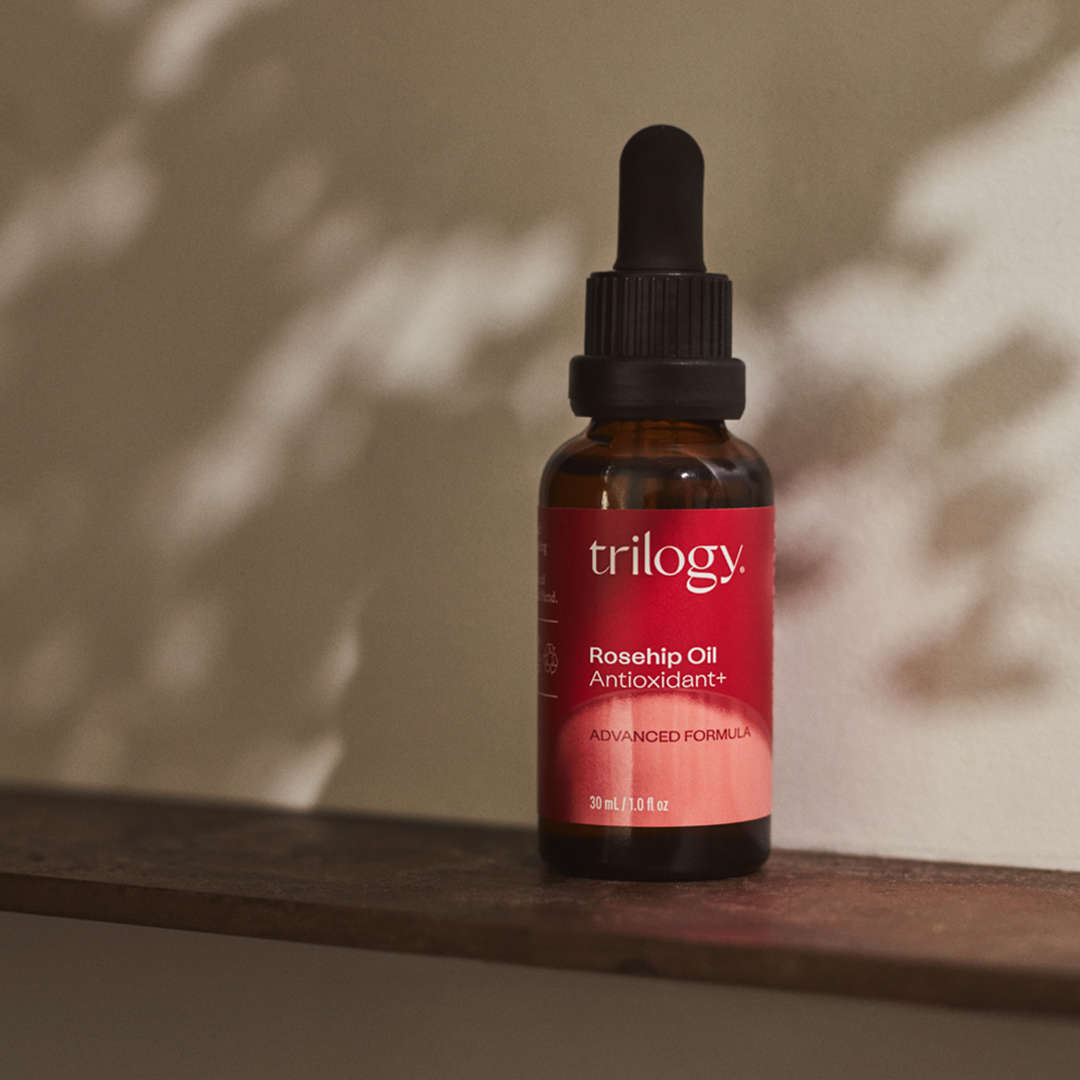 Rosehip Oil Antioxidant+
Rosehip Oil Antioxidant+ is a certified organic, cold-pressed and high-performance facial beauty oil which brings together nature's most powerful ingredients in one little bottle. Powered by antioxidant complex Rosapene™, this rich seed oil blend delivers intensive nourishment, replenishes softness and improves elasticity while providing daily antioxidant protection for radiantly healthy skin.


SHOP NOW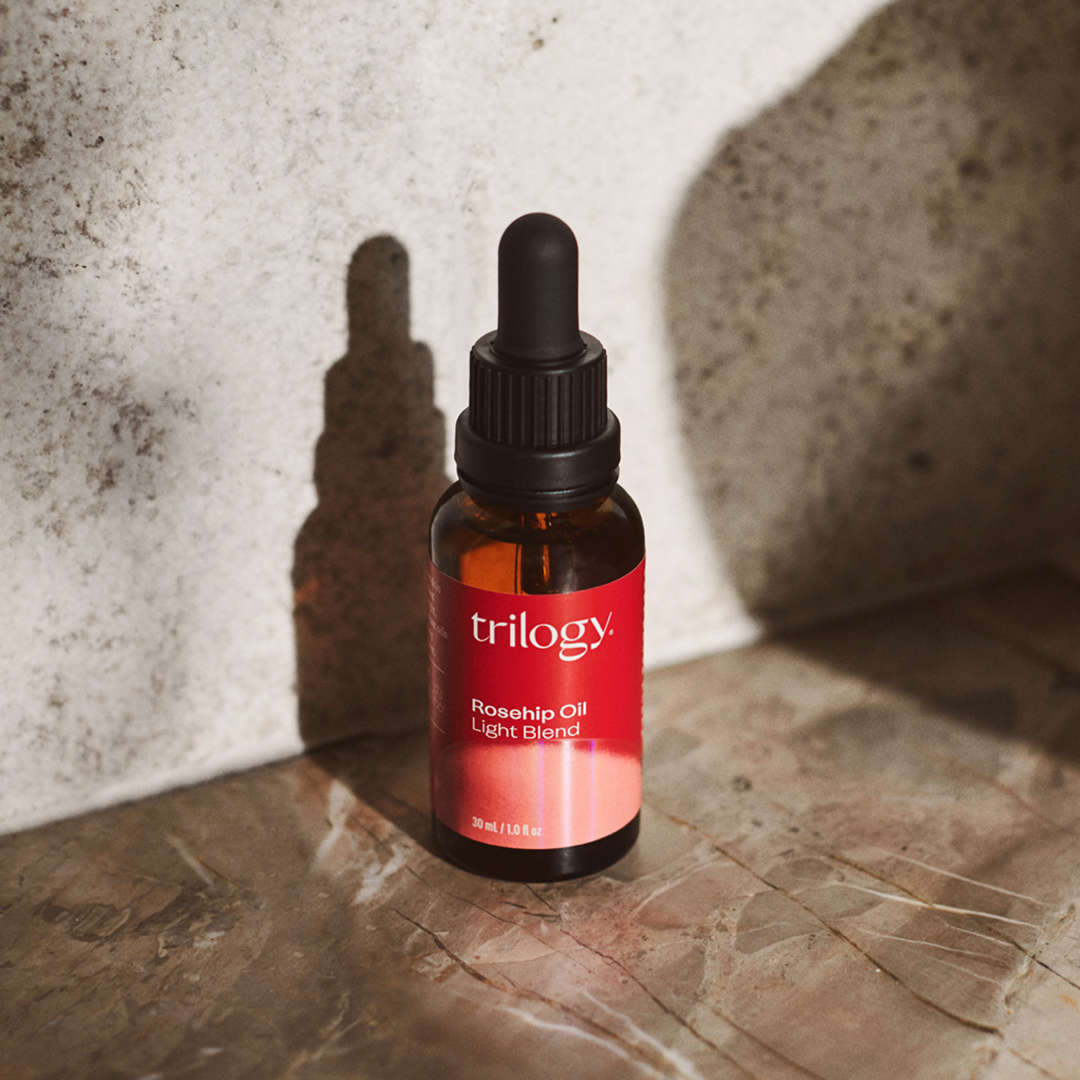 Rosehip Oil Light Blend
Rosehip Oil Light Blend, our lightest rosehip oil to date, Rosehip Oil Light Blend is a certified organic balancing beauty oil formulated to regulate oil production while nourishing and repairing for radiantly healthy skin. It's perfect for those new to face oils, prone to blemish prone skin or those living in hot and humid climates.



SHOP NOW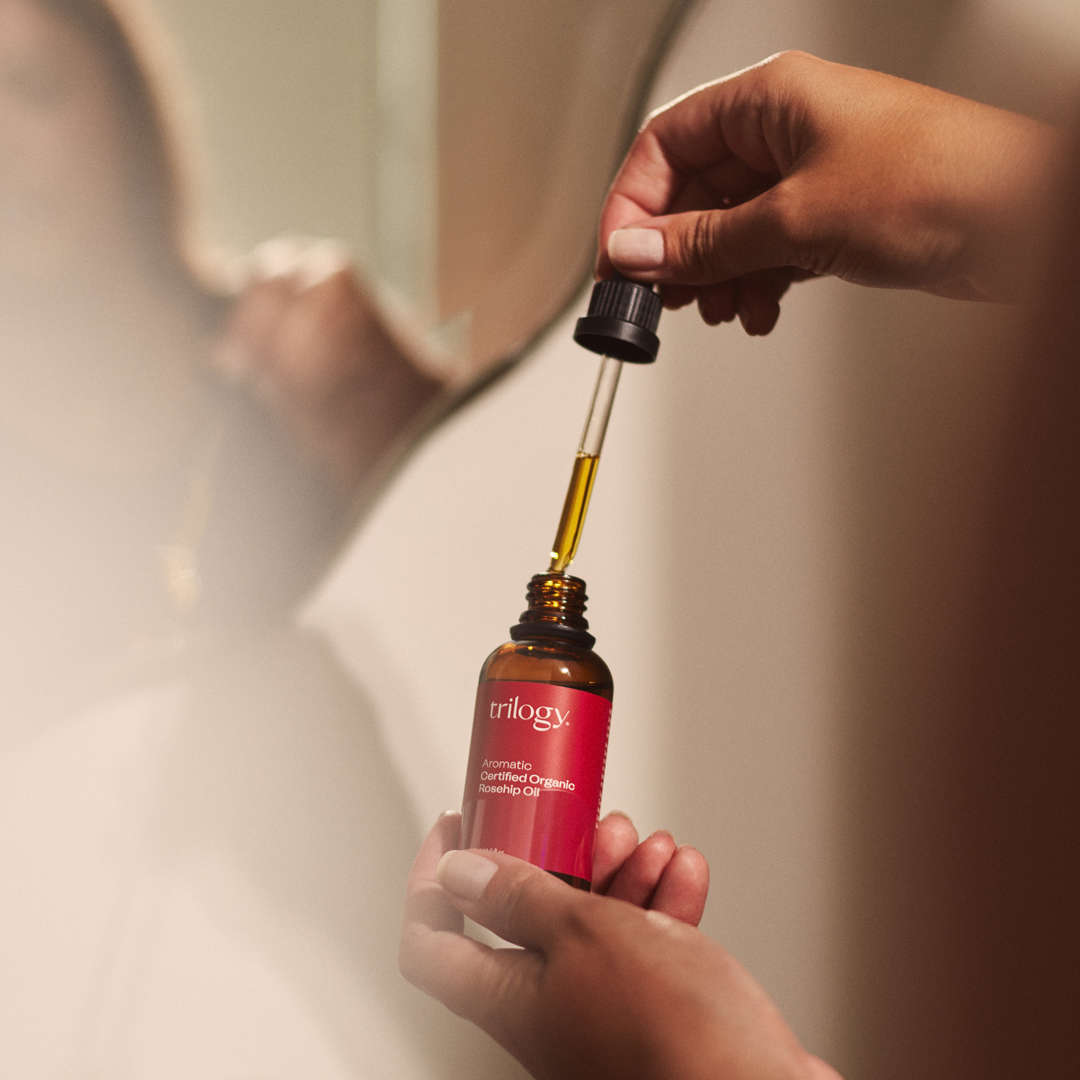 Aromatic Certified Organic Rosehip Oil
Aromatic Certified Organic Rosehip Oil has all the goodness of our Certified Organic Rosehip Oil but with a new, fresh scent. Lavender, geranium, and frankincense are blended with our oil to soothe and calm the senses.
SHOP NOW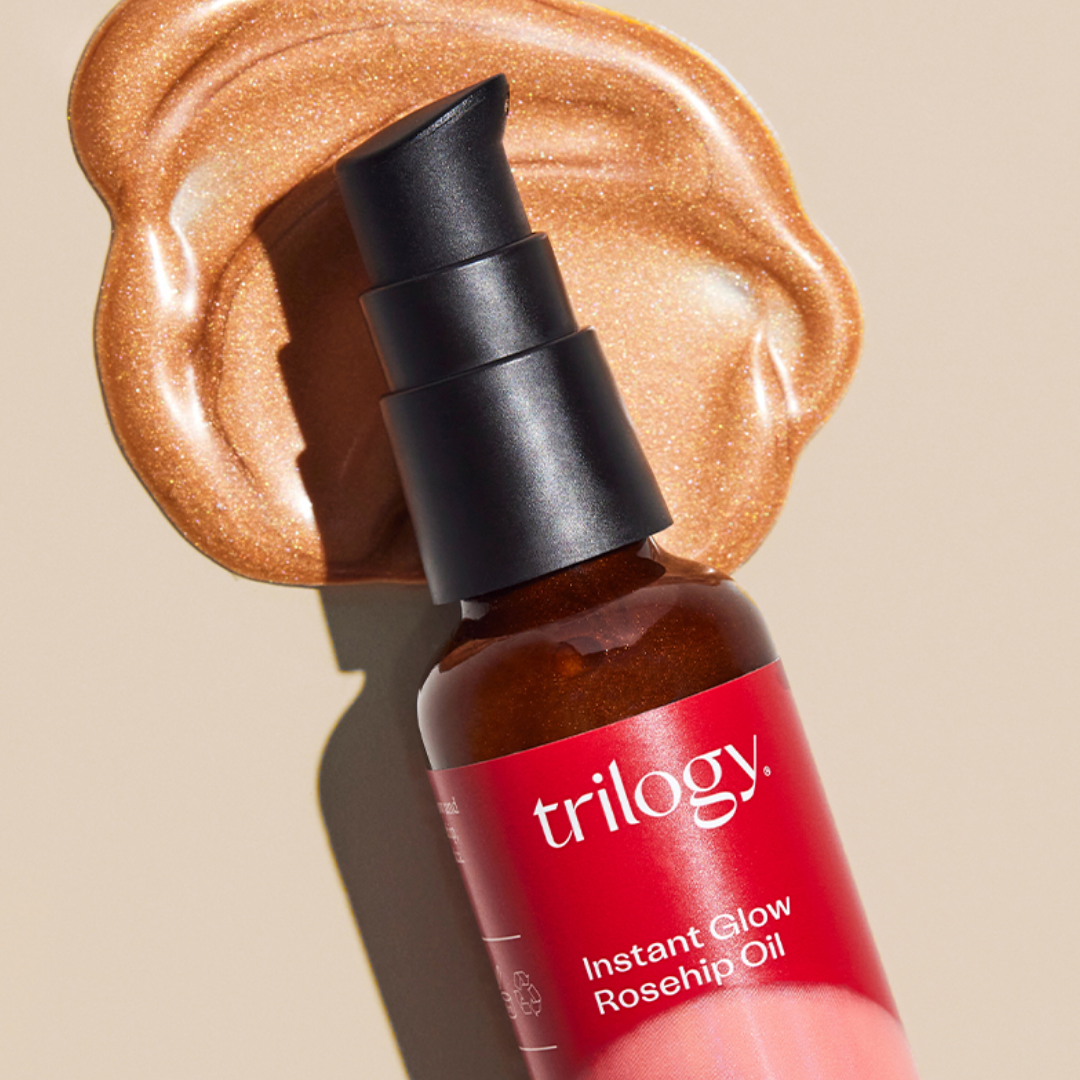 Instant Glow Rosehip Oil
Made from 60% certified organic rosehip oil, Instant Glow marries the nourishing hydration of the pure plant beauty oil with new anti-ageing ingredient VanilleActiv2 and responsibly sourced mica for a subtle shimmer and instant illumination that warms and brightens skin. Wear with make-up or on its own.
SHOP NOW
*Independent results obtained by clinical studies. Twice daily use of 12 subjects over 8 weeks.