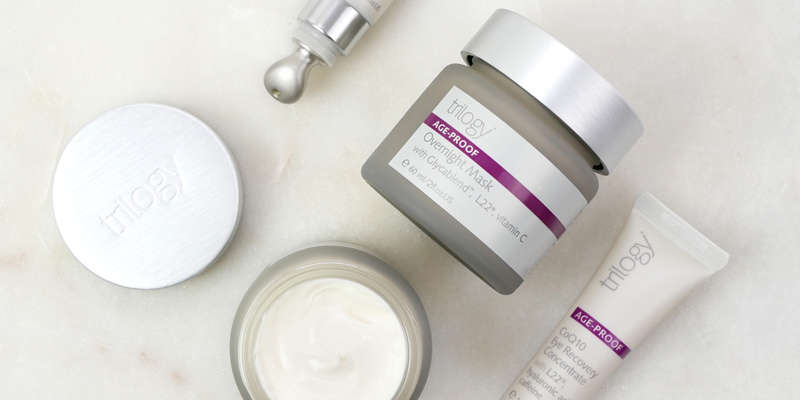 From green tea, caffeine to aloe vera, the world of natural skincare is rich in powerful botanical ingredients. With all boasting a myriad of skin-loving benefits, it can be hard to pick one that stands out above the rest, but what's certain is that ingredients can be combined to form power-packed super-complexes.

So what's the latest super-ingredient on everyone's lips? Say hello to L22®, the powerhouse that transforms your skin profile to what it was at 22 to promote a firmer, brighter complexion at any age!

What is L22®?
L22® is an innovative super-ingredient designed to mimic the perfectly balanced lipid profile of a healthy 22-year old's skin. Naturally derived from jojoba oil, macadamia seed oil esters, olive oil and plant-derived squalene, it helps give skin naturally boosted elasticity and firmness, while also strengthening its natural protective barrier function to support a healthy, firm and vibrant complexion. Hello, gorgeous glow!

What is a lipid profile?
Lipids (a.k.a. fats) are essential parts of your skin and play an important role its barrier function, helping to protect it from factors such as moisture loss, UV radiation and harmful pollutants. Skin naturally produces and maintains lipid components in balance; however, as we age, this process is impaired, resulting in a dull and dehydrated appearance and a complexion that is more prone to the development of fine lines and wrinkles.

How does L22® work?
With its lipid-rich formula, L22® soaks into the skin to help restore its lipid profile naturally. This helps to deliver firmer, brighter and more vibrant looking skin, as well as helping decrease moisture loss and premature ageing.

How is L22® formulated?
L22® is an innovative blend of botanical actives scientifically formulated to deliver amazing results!




What products include L22®?
NEW Trilogy Age-Proof Overnight Mask
An intensely hydrating, leave-on cream mask with advanced natural ingredients and vitamins, Age-Proof Overnight Mask is the newest goodness-packed member of the Trilogy Age-Proof family. Its formula includes L22®, antioxidant-rich Vitamin C to boost radiance and fight free radical damage, as well as Trilogy's own formulation Glycablend™ to fight glycation (a natural ageing process which causes collagen and elastin fibres to harden and lose elasticity). This luxurious mask is an all-rounder for delivering skin hydration, firmness and natural glow with prolonged overnight wear.
Trilogy Age-Proof CoQ10 Eye Recovery Concentrate
Meet the new & improved Trilogy Age-Proof CoQ10 Eye Recovery Concentrate! Not only repackaged to include a luxe new cooling metal applicator, this fan-favourite also been reformulated to include L22® alongside its current antioxidant-packed CoQ10, plumping hyaluronic acid and firming caffeine. The end result? Bright, hydrated and toned under eyes.
About Trilogy Natural Skincare
Trilogy believes nature is by far the best laboratory, we go to the ends of the earth to source natural ingredients and invent natural formulations that are powerful, effective and unique. A natural and ethical brand since 2002, Trilogy has developed a range of over 40 natural skincare products for skin, body and hair care.