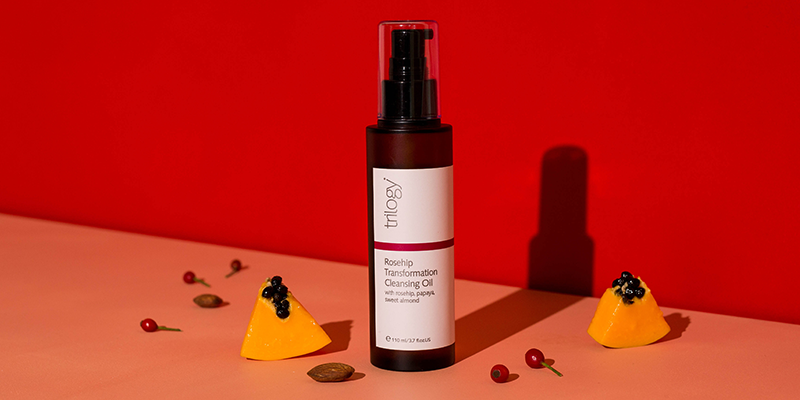 Have you tried the latest trend in cleansing?! Cleansing oils are all-in-one products which are being celebrated for their ability to effortlessly cleanse and nourish skin in seconds, but how do they work and how effective are they really? Read on to have all your questions answered.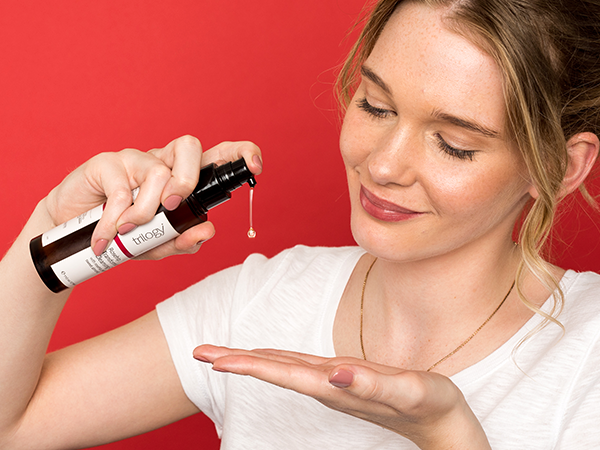 What is a cleansing oil?
A facial cleansing oil is an alternative, natural way of cleansing. Cleansing oils basically work by using "good oils" to remove "bad oils" (such as make-up and other daily impurities). Because oil attracts oil, the oils in the cleanser gently adhere to the skin surface oils then, once water is added to the mix, this blend emulsifies, allowing it to gently and effectively be cleansed away to leave your complexion soft, smooth and perfectly clean in seconds!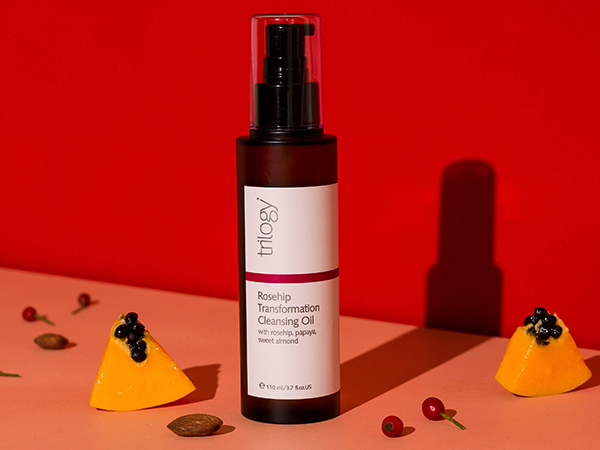 While there are different types of cleansing oils on the market, our Rosehip Transformation Cleansing Oil is enriched with sweet almond, rosehip and papaya and transforms from a natural botanical oil to a gentle cleansing milk when mixed with water.


SHOP NOW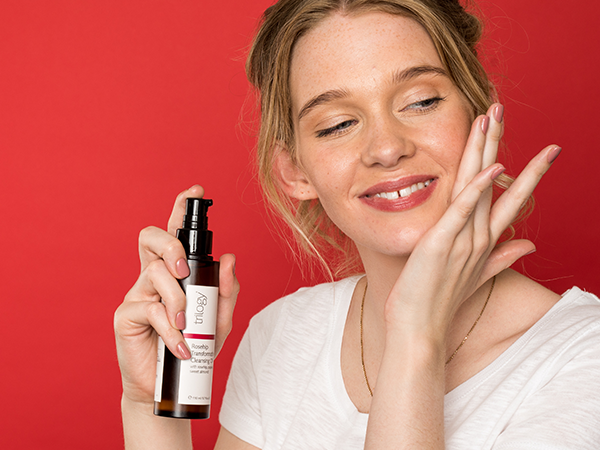 Why is a cleansing oil good for your skin?

A number of traditional, oil-free facial cleansers strip the skin of its natural oils, often leaving it dry and unbalanced. This may result in the skin producing more oil to compensate, which can then lead to more oiliness a.k.a. a never-ending loop of problematic skin! Oil cleansers, on the other hand, help keep the skin's natural pH balance working to gently cleanse away impurities and excess oil while maintaining moisture levels and not compromising the skin's natural barrier which ensures healthy, radiant skin.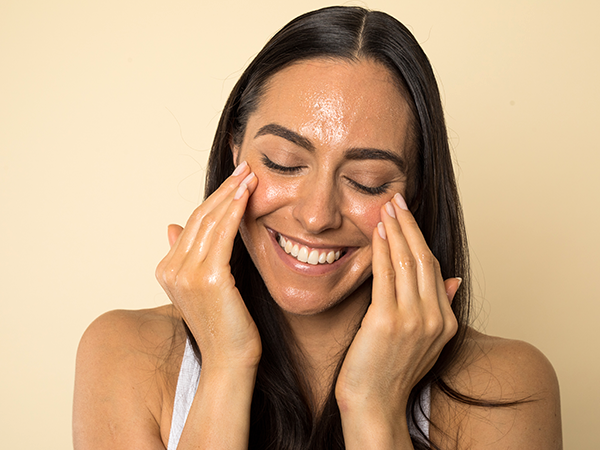 How do you use a cleansing oil?
Much like a traditional cleanser, it's a simple mix of cleanser and water! Simply pump 2 - 3 times, massage thoroughly into skin, add water to emulsify and rinse with water.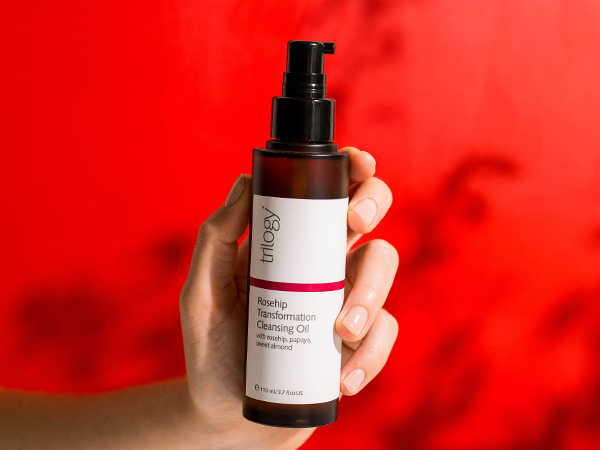 How are cleansing oils different from traditional cleansers?
The key difference between cleansing oils and traditional cleansers are their formulations. Traditional face washes are water-based and use surfactants (surface active agents), which offer a cleansing action but often at the cost of stripping the skin of its natural oils, leaving it dried out. As their name states, cleansing oils are oil-based and are formulated with emulsifiers (those handy ingredients that help water and oil blend), allowing them to attach to pre-existing surface oil and rinse off easily.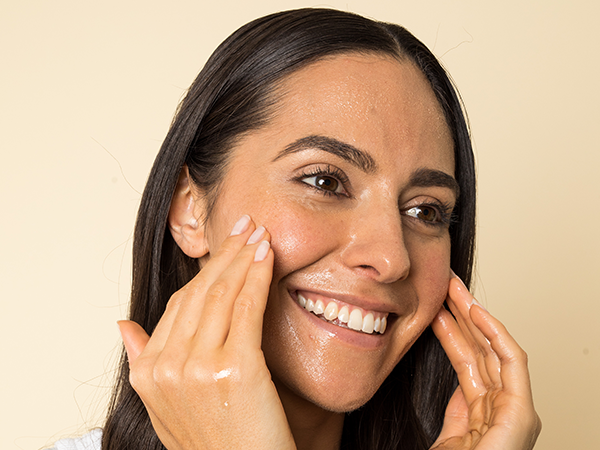 Is a cleansing oil good for acne prone skin?
While some cleansing oils do contain mineral oils (a big 'no no' for the acne-prone amongst us!), the great thing is that our cold-pressed pure plant oil-rich Rosehip Transformation Cleansing Oil is suitable for all skin types. Far from blocking pores and leading to breakouts, it gently removes excess oils on the surface of the skin, leaving the skin soft, nourished and cleansed without leaving that dreaded oily residue! Because of its gentle, nourishing and fragrance-free formulation, it's also perfectly suited to be the best cleanser of choice for those with dry, sensitive and normal skin types.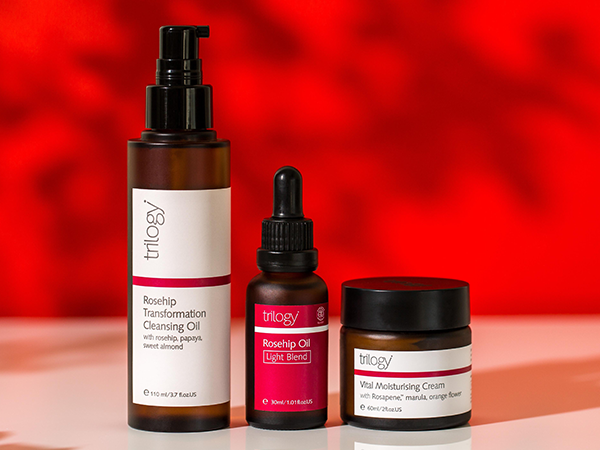 Rosehip Range
Much like Rosehip Transformation Cleansing Oil, our Rosehip Range is enriched with the goodness of our iconic certified organic rosehip oil to bring you healthy, radiant and nourished skin.


SHOP THE RANGE