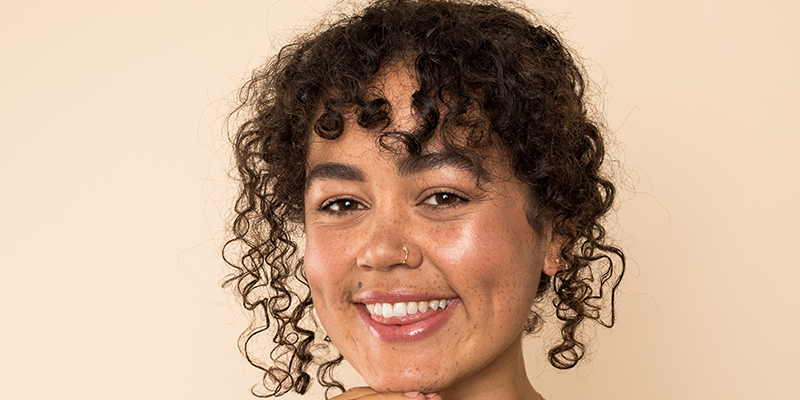 It's dry, flaky, oily and completely normal at all once – yes, we're talking about the tricky thing called combination skin! Despite it being the most common of skin types, finding just the right products to cleanse, hydrate and balance this skin type can seem impossible. Luckily, bringing balance back to combination skin can be easier than it seems.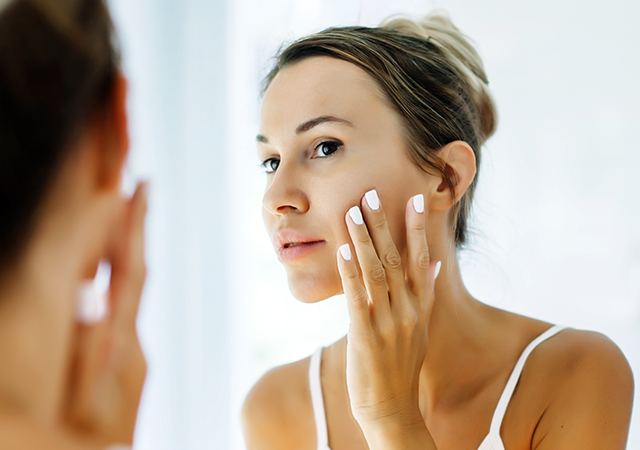 What is combination skin?
Combination skin is typically characterised by a complexion that is oily in some areas and dry in others. The nose, chin and forehead (a.k.a. the T-zone) are usually shiny and prone to breakouts, while areas such as the cheeks, jaw line and temples can feel tight and dry. Large pores and a propensity for blackheads and blemishes can also be common characteristics of combination skin.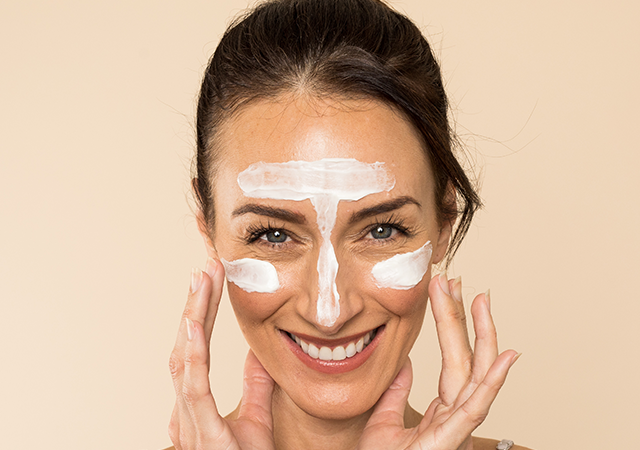 What are the signs of combination skin?
It can be hard to identify your own skin type. If you do suspect you may have combination skin, here's a super simple test: cleanse your skin with a gentle cleanser, pat dry and simply wait! If after ten minutes you find that your cheeks, jaw line and temples are dry but your T-zone area appears shiny, the signs are pointing to combination skin.

Caring for Combination Skin
Much like other skin types, combination skin usually comes down to a matter of genetics and its effects can vary between people. However, using harsh or drying products can encourage skin to produce more oil in the T-zone while drying out already parched areas, making it important to care for your skin with the right mix of gentle yet effective products.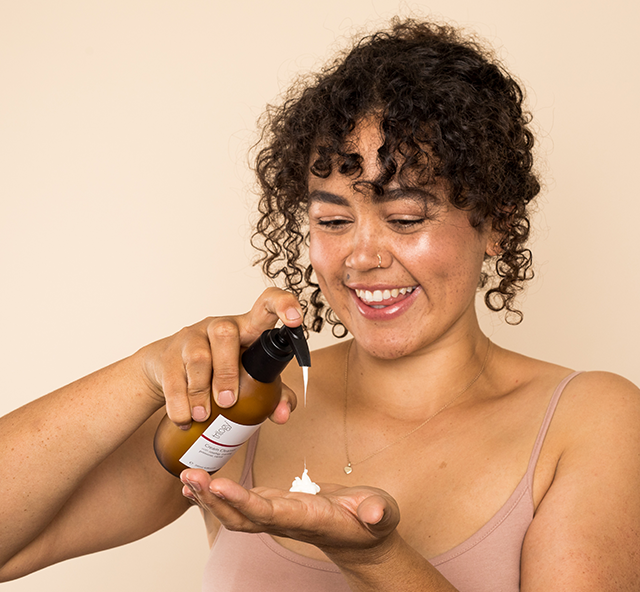 Cleanse gently: Cleansing the key to keeping skin healthy and radiant, but it's important to find a cleanser with a gentle, balancing formulation to avoid drying out the complexion and leading to further oiliness on those problem areas. Avoid any cleansers formulated with chemicals like sulfates or alcohol or those formulated with comedogenic ingredients, as these can block pores and increase oiliness and breakouts. Try our Balancing Gel Cleanser.
Buff away the rough: Regular exfoliation is recommended any skin type in order to remove dead skin cells and keep your glow going, but it's important to use a gentle exfoliant and treat the dry areas of your face gently by only lightly sweeping the exfoliant over it, while paying particular attention to the oily parts prone to breakouts. Our Vitamin C Polishing Powder offers gentle exfoliating action while giving skin a glow boost.
Layer up on hydration: Lastly, hydrating your skin is a must for any beauty regimen! Because the different areas of the face have different needs, it may be beneficial to use two moisturisers; look for a lightweight, oil-free one for your T-zone and a more nourishing and heavier option for the drier areas of your face. Try alternating between our Balancing Face Lotion and Vital Moisturising Cream.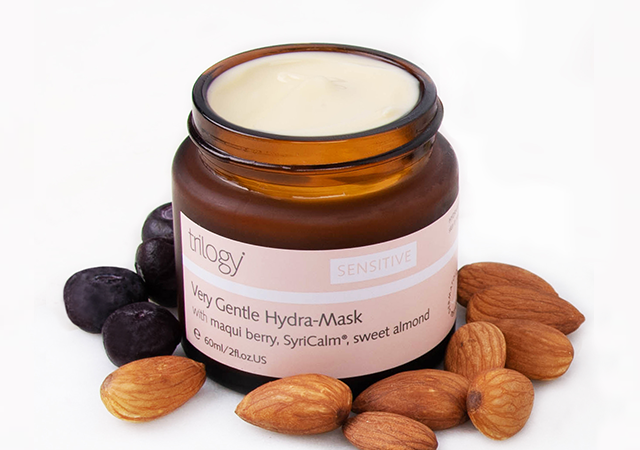 Multimasking
If you have combination skin, using a face mask especially formulated to tackle various skin concerns on different parts of your face can work wonders:


Oily t-zone? Use Mineral Radiance Mask to draw out impurities and excess oil while energising the complexion.
For areas that need a serious hydration-packed punch, Very Gentle Hydra-Mask is a hydrating treat that strengthens skin barriers.
Dull and dry patches can be tackled as you sleep with our Age-Proof Overnight Mask, with its goodness-packed formula working to firm, nourish and deeply hydrate skin.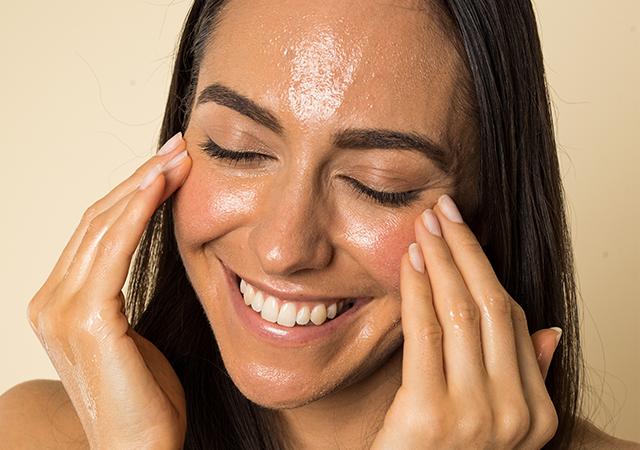 Caring for Oily Skin
Constantly battling a shiny complexion with powders and blotting papers? Find out all about oily skin and how to help keep oiliness at bay.
TELL ME MORE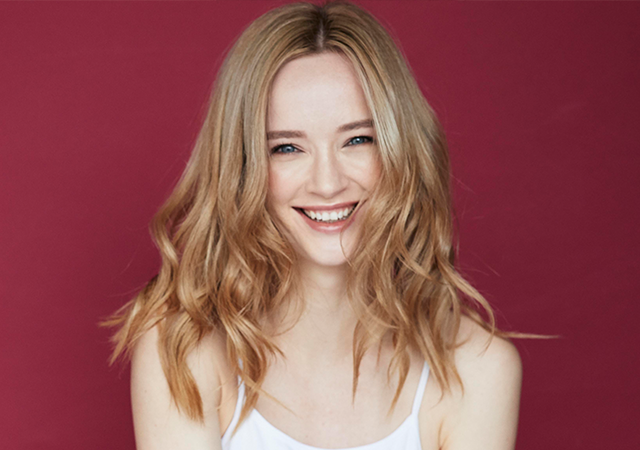 Find Your Skincare Regimen
Still not sure what your skin type might be and which of our natural skincare products are best suited to your skin? Take a moment to take our guide!


FIND YOUR MATCH